Watch, Read, Listen, Grow
Welcome to Eastgate Plus. Here you can find content to help you live a life filled with the Presence of God, ever-increasing freedom and a love that impacts the world around you.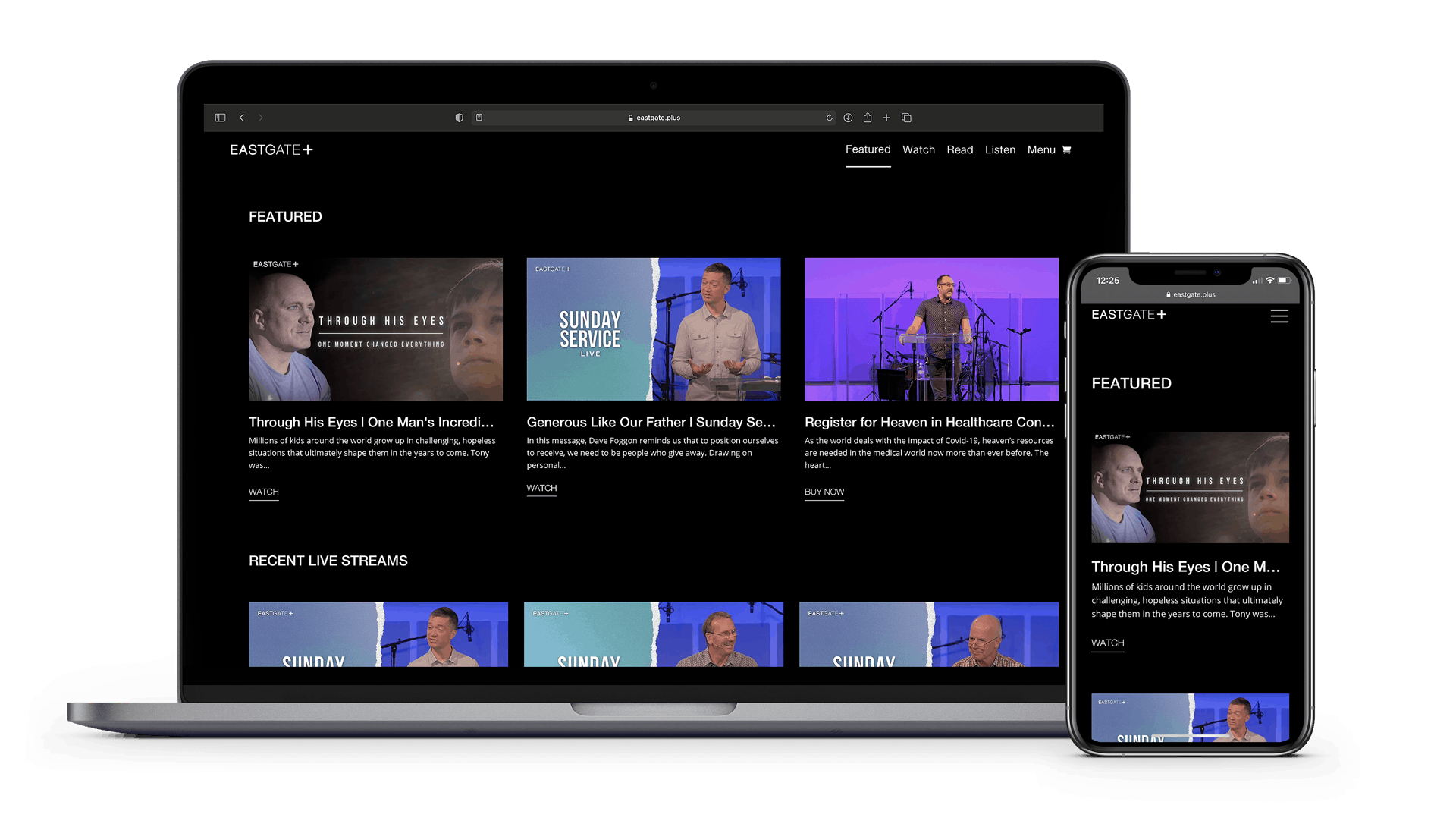 Ready to begin?
It's completely free to sign up and get immediate access to faith-building testimonies, teaching and more.